---
Champ is a teenage moose who grew up with his family in Algonquin Provincial Park in Central Ontario, spending most of his time in the deep forests and by the many lakes throughout the landscape.
Champ has a passion for adventure, never turning down an opportunity to explore a new breathtaking setting in Algonquin. His family, however, prefers their privacy, and by nature likes to stay familiar and comfortable with the same area. He is outgoing and passionate about meeting and interacting with other animals and humans, another trait unique from his family.
One day, Champ observed a group of friends camping at Algonquin Park, they were playing soccer and bocce on the open field. He witnessed the enjoyment and connection that the activities fostered between them and was suddenly curious to learn more about the bonds that can be formed through sport and competition.
---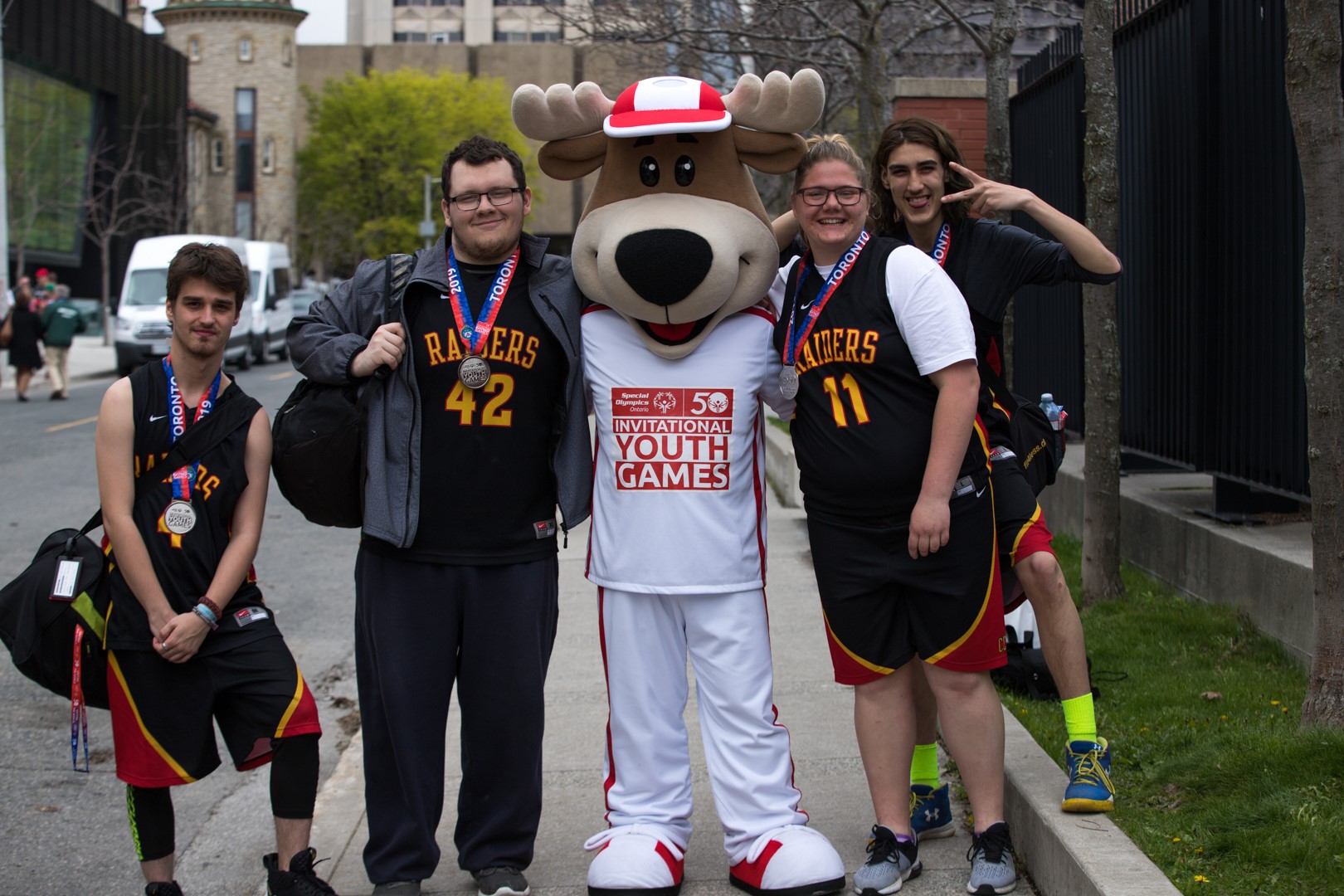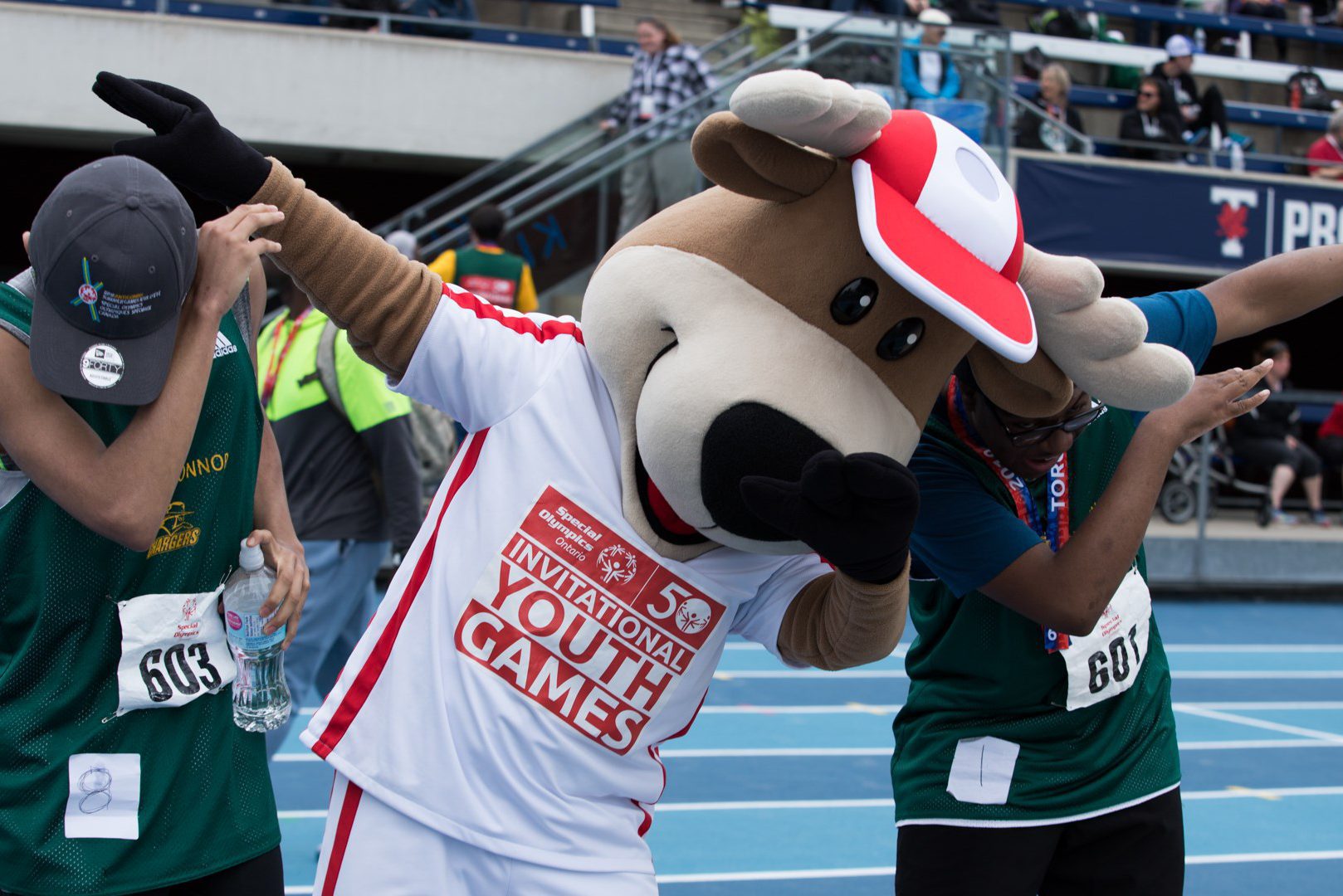 ---
Champ decided the only way for him to learn more about sport was to leave Algonquin Park in search of new and exciting opportunities. So, he said a heartfelt goodbye to his family and headed south. This new adventure quickly found him in the city of Peterborough in Southern Ontario, where the 2018 Special Olympics Ontario School Championships happened to be taking place.
Champ spent the entire three days watching the school games from afar; he was amazed with the joy and confidence given through the power of sport to the athletes, coaches and volunteers. Since then, his newfound passion for sport has continued to grow, and he especially loves witnessing the unbreakable bonds formed through Special Olympics programs.
Last year he was thrilled to be able to participate at the 2019 Invitational Youth Games in Toronto, and was very excited to learn about the School Championships in Kingston in 2020! Champ cannot wait to meet so many athletes from across the province in June!
Fun Facts About Champ

• Champ's favourite Special Olympics sport is track and field, and he loves to run for miles on end whenever he gets the chance.

• He belongs to the deer family but can be easily distinguished by his enormous flat antlers. When he is fully grown, they may span nearly 6 feet from end to end!

• Champ is a vegetarian and only eats shrubs, plants, and vegetation. However, this doesn't stop him from eating nearly 70 pounds of food per day in the summer time.

• Though most of his close family and friends live in Algonquin Park and around Ontario, he has relatives that reside all over Canada and the Northern United States.
---