JUNE 10 - 12, 2024
The City of Chatham-Kent and the Chatham-Kent Police Service are proud to be hosting the 2024 Provincial School Championships.  During the 2023/2024 academic year, over 7,000 high school athletes will compete across the province in an effort to qualify for the 2024 School Championships. School Programs instill confidence, contribute to a healthier lifestyle, build lifelong friendships and create a more inclusive society.
Taking place June 10 – 12, the 2024 School Championships will welcome athletes from across Ontario to Chatham-Kent. They will be joined by their coaches and cheered on in person and at home by their families and friends! 
Be a part of an athlete's achievement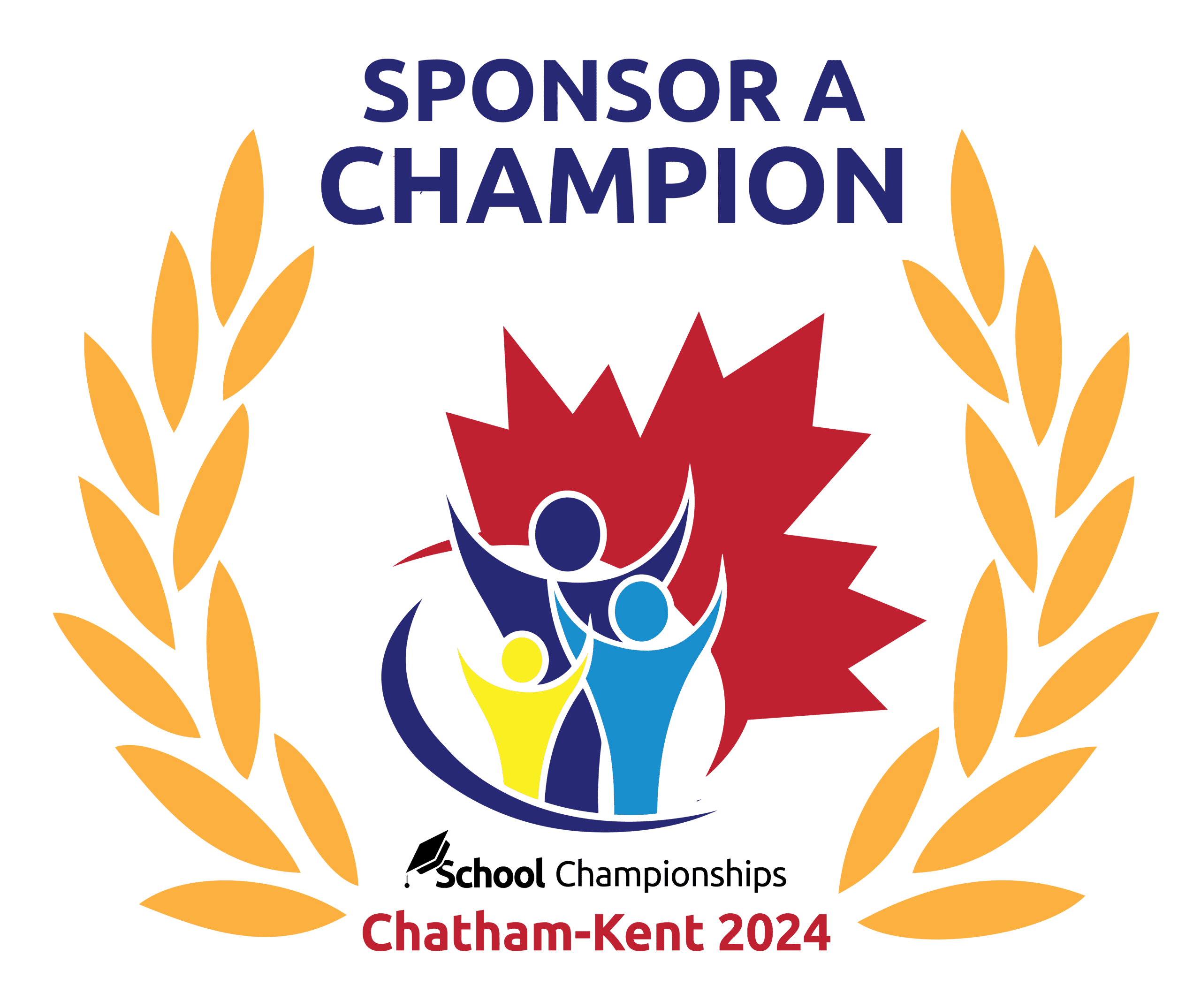 Be a part of a draft that celebrates inclusion and diversity! Donate today to help an athlete achieve their dreams and compete at the 2024 School Championships.
Donors who pledge $250 or more will be recognized by:
Social media plan to highlight your donation

Recognition on the Sponsor a Champion website

Thank you letter and event schedule

Your donation will support a local athlete